ARTprints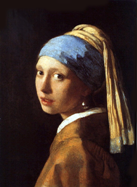 Ark Prints

Oleg Stavrowsky

Earl Waggoner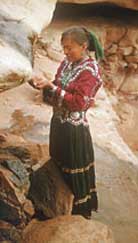 Ralph Kiner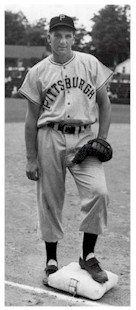 ARTstudio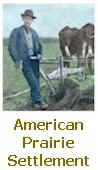 Article: Nubia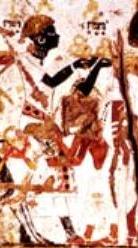 Images of Early America Available in fine art prints by Leo Bryant


page> 1 / 2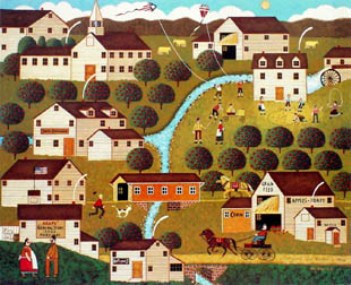 Agape Village, Children Playing


Agape Village, Children Playing

I have written prose or poetry for all of my ten signed/numbered Limited Edition prints. You may question whether it is good or bad prose or poetry, just as you may question whether my art is good or bad, but I must tell you, all of it came from my heart.
Although AGAPE VILLAGE was the second of my ten special prints, it was not until I had finished number ten that I went back and wrote prose about AGAPE VILLAGE.
It was not one of my favorite paintings - until now. Now I see it as being special because of it's theme, children. I see it as being good art, because of its design, color harmony, and the joy, and happiness it portrays.
I did two paintings of AGAPE VILLAGE, one with the apple trees in full blossom, and the other with the apple trees in full fruit. I gave my friends at Agape Village Children's Home their choice of paintings for Print #2. They chose the one you see, apple trees with lull fruit. At the time, I preferred the blossom version. Now, I think I know why they chose the one with lull fruit.
You see, someone has wisely said, "Children come into the world to replace us." Everything they do is in preparation for that eventuality. Although the children in AGAPE VILLAGE are busy playing marbles, flying kites, skipping rope, playing ball, running with their dog, and riding in a home made go cart, they are only a season away from full fruit.
I know a lot of good, obedient, loving children. I like to think that all of the ones you see in AGAPE VILLAGE are just that. Some of these children live in neighborhood homes, whose parents brought them into the world through a deep sense of love and commitment. Some of them live in a home provided by caring, dedicated Christians, because the birth parents were unable, or unwilling to provide a proper home. They will both be like the apple trees, growing beautiful, delicious fruit, making a contribution to the world.
The world of today may not be as simplistic as the one in AGAPE VILLAGE. Virtue was noble, and truth was pretty much in black and white, not in muddy shades of gray. Please let me tell you, there are great numbers of good, loving children in today's world. With strong, loving, caring parents, they will grow the best fruit ever, don't you think?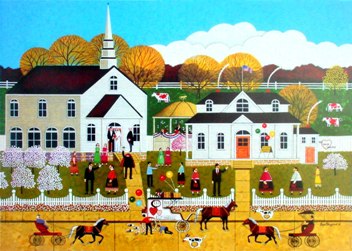 Something old,
Something new,
Something Borrowed
and Something Blue!!


Something old,
Something new,
Something Borrowed
and Something Blue!!
Something old and
Something new!
So happy, contented,
We've just said "I do!"
So BIG die world,
So much to see.
You and me together,
What FUN it will be!
First, there's just two.
Then, t'will be three.
A happy little child
Joyful and free!
Then comes tomorrow.
How will it be?
With our hands in His hand,
Twill be GREAT! You'll see.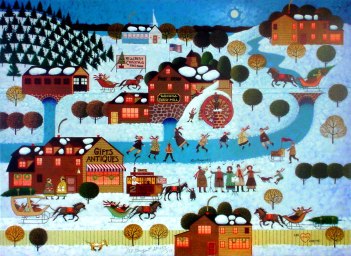 The Joys Of Winter

The Joys Of Winter
If I could write a poem,
How lovely it would be.
I'd write so you could read it,
And feel it's warmth and glee.

A poem about a village
In winter's evening glow,
Crisp moonlight on the rooftops,
And on foliage far below.

I'd write about the skaters
As they glide across the ice.
I'd write about warm chestnuts,
And hot chocolate, oh so nice!

Light escaping through lit windows
Falls on snow banks just outside.
Folks with sleighs and horses
Across fresh snow they glide.

If I could write a poem,
I'd dedicate it all to you.
I'd plan for you an evening
Of snow, and carols too.

I'd wrap you in scarf and mittens.
I'd keep you snug and warm.
After which, a bed and breakfast,
Where you'd sleep until late morn.

If I have caught your fancy,
To the village you'd like to go,
Let's hitch our sleigh to Dobbin,
He will whisk us to and fro.

Safe Harbor


Safe Harbor
It was nearly a lifetime ago I sailed on board a 208 foot corvette, during World War II. 1 was doing convoy duty from New York to Cuba, to Newfoundland. Although the hazards of war were minimal, the Atlantic Ocean showed no mercy. There was no greater feeling than coming into New York Harbor after many days on the open sea. Our corvette was exceptionally seaworthy, but she had a keel as round as a silver dollar. In a port/starboard storm this caused her to roll side to side, and the saltiest of the crew feared capsizing. In a head on storm, 20/30 foot waves would raise her bow out of the water and let it come crashing back into 20/30 foot valleys.

The seas were especially volatile off Cape Hatteras, North Carolina. Cape Hatteras is graveyard to hundreds of unfortunate ships, and it was forever looking for new victims. The waters off Newfoundland were treacherous in a different way. In the winter, spray, ice, and salt would cake the entire ship. When the running lights were on, the ship looked like a brightly lit Christmas tree. Even with the heaviest of weather gear, we were able to stay on deck for a maximum of five minutes. Pour a bucket of water, and it would freeze by the time it hit the deck. Survival time in the event we had to abandon ship, or washed overboard, was about 30 seconds.
In a rough sea, food was a thing to be tolerated, not enjoyed. Sleep, if there was any, was evasive, and only came when exhaustion conquered our bodies. We slept with our arms locked around the bunk rails. Even so, many times, in the middle of the night, we would hear a sailor yell when the rolling, bobbing ship dumped him from his bunk. The sound of the boiling, raging sea, hitting the plates of the ship just inches from where we lay, was not a sleep inducing sound.
As we neared the entrance to New York Harbor, the monstrous waves would begin to lose some of their hostility. As we entered the harbor, the mountainous waves were replaced by soft, gentle, rolling ones. The sounds of rage were replaced by gentle, rhythmic ones, as the harbor waters lapped softly against the side of the ship. We eagerly listened for the one note symphony of the buoys, and watched intently for their flashing lights.
The gentle lapping sounds of harbor water, the one note bong of the buoys, the friendly flashing lights, were joined by the merging of land on either side. It was comforting to know that people lived on the land. It seemed we always entered the harbor at day break, just as houses on the shore were turning on their lights, and their occupants were either coming home, or on their way to work. I could almost smell coffee brewing, and sausage flying in the hundreds of kitchens in homes lining the shores.
As I painted SAFE HARBOR, these memories flooded my mind. But, soon another thought, far more precious, flooded my soul. I saw SAFE HARBOR as a person, my Lord Jesus Christ. Jesus is always there to give me comfort, and assurance, and relief from the storms of life that occasionally overwhelm me. He is my SAFE HARBOR in that He accepts me for who I am, not who I may be perceived to be. I take comfort in His words, "Come unto me, all you who are weary and heavy burdened, and I will give you rest." I unashamedly confess to you, I would have been washed overboard in the storms of life long ago, had it not been for Hi My prayer is that He will help me, in some small ways, to be a SAFE HARBOR to you, or to others I may meet.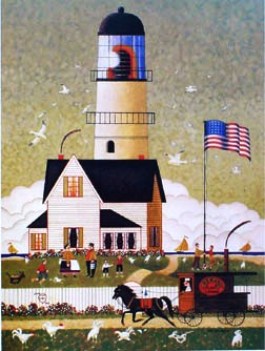 Agape Lighthouse


Agape Lighthouse
How do you explain the fascination of a lighthouse? The answer is, you really don't! Lighthouses are so diverse in nature, in character, they de~ explaining. To those of us who have fallen in love with lighthouses, we each see that unique, defining characteristic that sets it apart from all other facilities. You see, a lighthouse is not just about buildings. It's about personality, and life, and hope.

The lighthouse began as a bonfire built on a hill overlooking the sea. It was kept burning throughout a storm in the hope of warning ships who were getting too close to dangerous waters. From that rustic beginning, came homes with towers attached. Through the years, greater, more powerful beacons projected flashing, rotating light out to sea, warning passing ships of impending danger.

The lighthouse is no longer a part of practical navigation. All ocean going ships have sophisticated, electronic, computerized gear aboard that makes the lighthouse unnecessary. The lighthouses that are still in service are no longer manned by traditional lighthouse keepers. They too are electronically controlled by computer.
The lighthouse is so much a part of our nation's fabric that we dare not let them disappear. They should be preserved, and maintained so that our children, and our children's children can visit them, and remember the role they played in our history.
Did the lighthouse keeper have a "mission' in choosing his work? Perhaps there were a few who chose the profession because of a passion to help the wayfaring sailor. I suspect that most men chose lighthouse keeping for one of two reasons; it was a job, in times when jobs were not all that plentiful. Or, it was chosen because the keeper didn't need people, preferred the loneliness, the isolation, and the separation from the ever prying eyes of a job superintendent, or foreman.
I have no apologies in making a figurative connection to the man Jesus. He was the DOOR, the WAY, the LIFE, the LIGHT- the LIGHTHOUSE! He said in John 12:32 "But I, when I am lifted up from the earth, will draw all men to myself." Again He said in Matthew 11:28-29 "Come unto me all you who are weary and burdened, and I will give you rest. Take my yoke upon you and learn from me, for I am gentle and humble in heart, and you will find rest for your souls."
Jesus is not IN a lighthouse; he IS the ultimate LIGHTHOUSE. He is the LIFE, the SPIRIT, the HOPE, and the LIGHT that penetrates the darkness of our lives and brings us to safer waters. His light is never overcome by darkness, or storm. It shines brightly to all of us who are weary, confused, lost in the storms of life, and who are ready to be guided to a safe harbor.
Leo Bryant
page> 1 / 2