George Catlin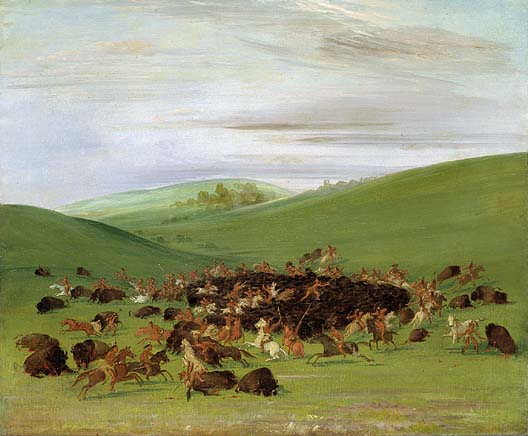 George Catlin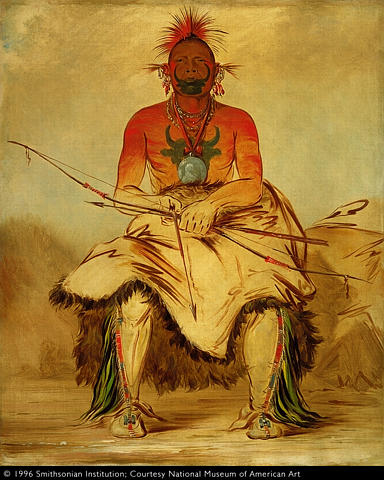 Buffalo Bull a Grand Pawnee Warrior
by George Catlin 1832
Sir William Drummond Stewart (1795-1871) a Scottish Lord spent nearly ten years of his life in Canada and the American West as a pioneer and fur trader in the Rocky Mountains. For two years Alfred Jacob Miller (1810-1874) accompanied Stewart sketching and capturing for posterity many scenes of the Old West. Antoine Clement was a half breed and Stewart's favorite guide and hunter for many of his trips.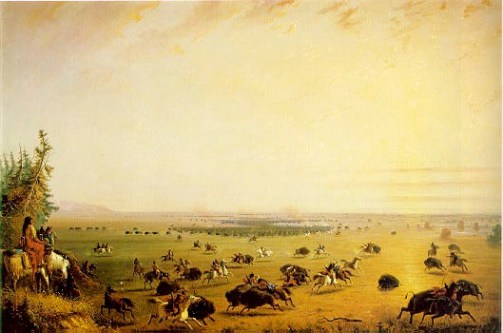 Alfred Jacob Miller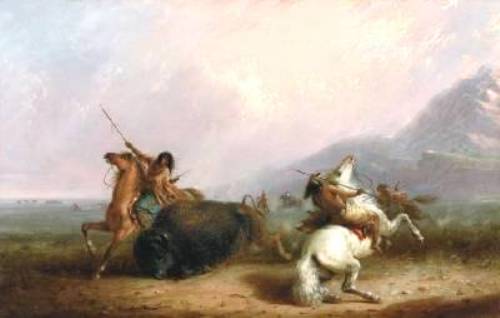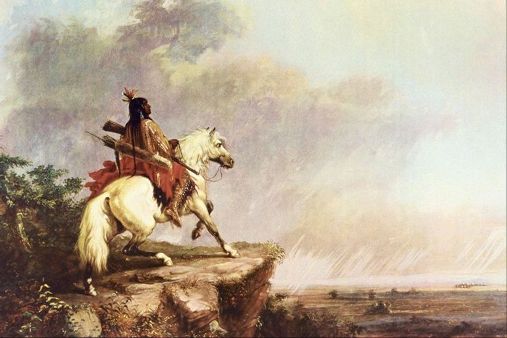 | | |
| --- | --- |
| | |
| Karl Bodmer 1809-1893 | Prince Alexander Philipp Maximilian zu Wied-Neuwied (1782-1867) |
Karl Bodmer accompanied German explorer Maximilian zu Wied-Neuwied in 1832 through 1834 on his Missouri River expedition. He was hired as an artist by Maximilian with the specific intent of traveling through the American West and recording images of the different tribes they saw along the way.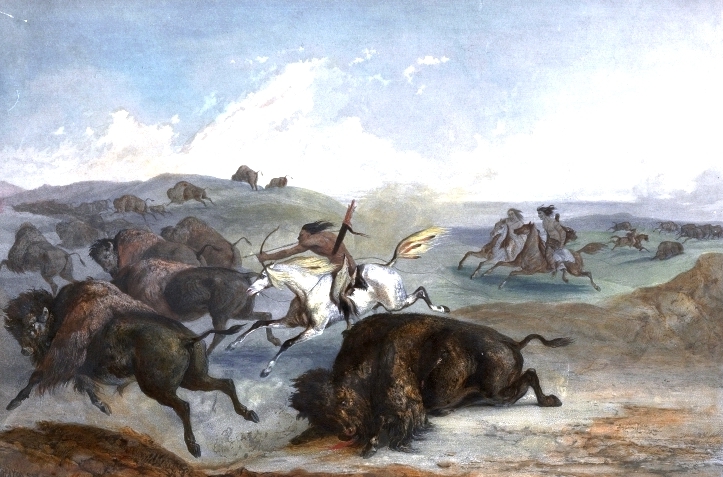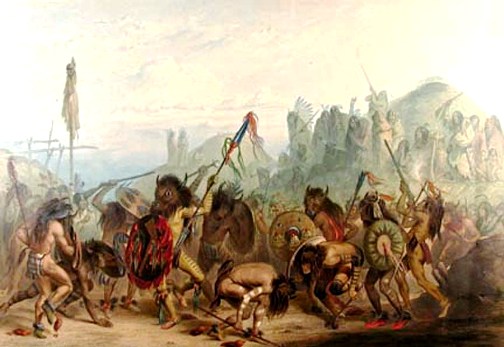 "Buffalo dance of the Mandan" By Karl Bodmer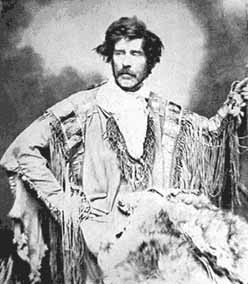 Paul Kane (1810 – 1871) an Irish-Canadian painter, famous for his paintings of First Nations indians in the Canadian West and other Native Americans of the Oregon Country. Kane made two voyages through the Canadian northwest in 1845 and from 1846 to 1848.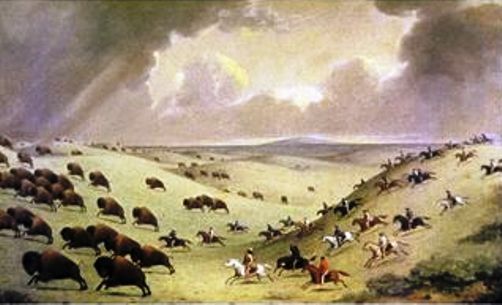 In 1859 Bierstadt went west on an expedition led by Colonel Frederick W. Lander on the Overland Trail. The trip led Bierstadt to his life's work of painting romantic western landscapes. After the expedition Bierstadt settled in New York City.