---
Welcome to the Highlands Studio Page dedicated to the life and lifestyle of Peter Greenberg.
Peter Greenberg is one of those enviable personalities that makes his living doing what he truly loves to do. An intrepid traveler he has turned his seven years of travel experience as a News Week Correspondent into a career dedicated to being an advocate for those world wide sojourners addicted to new travel experiences.
Peter is currently the Travel editor for NBC's the Today Show and has recently published a book "The Travel Detective" published by Villard.

"The Sojourner"
Life cast Sculpture By Raelee Frazier
Dimensions 17"W x 11"D x 14"H
Limited Edition of 3
---
About the art
Author Peter Greenberg is a seasoned advocate for the world wide sojourner, and an aficionado of the art of traveling . Peter approaches his work as a professional seasoned reporter ferreting out his information first hand from the man on the street and at work in the travel industries during his personal travels. Mr. Greenberg is personable, friendly and lives in the moment giving his undivided attention to those he is with.
Since the World Trade Center 9-11 incident Peter has dedicated much of his time and energy to encouraging others to overcome the fear of flying and resuming patterns of travel enjoyed before the World Trade Center attack. We are proud to have him as our friend and mentor.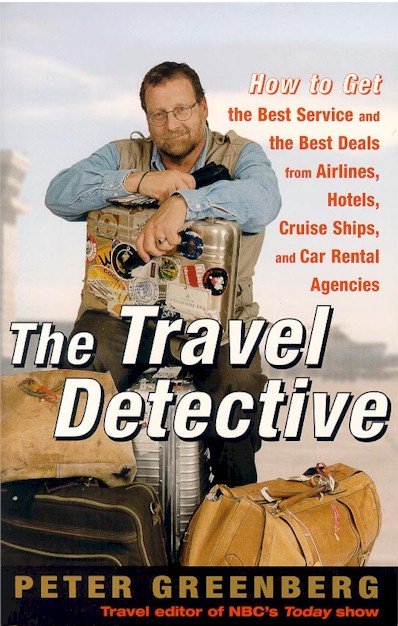 You can purchase Peters Book at Amazon.com



How the art was created
Raelee was introduced to Mr. Greenberg in July of 2001 by her friend Susan Stiff director of public relations for The Westin at the Tabor Center in Denver. Susan is a well know supporter and patron of the arts with offices at the Westin hotel in Denver. The Westin is one of the favorite Denver Hotels for visitors to sports events in Denver it is centrally located to the sports facilities which makes it easy for the sports fans to attend the events in the Denver area.
Susan's involvement with promoting the arts in Denver has included, making arrangements for accommodations in Denver for the Boston Pops Orchestra during their recent national tour. Susan had helped Raelee create a display at the Westin of her art relating to well known sports figures and Raelee had an exhibit of her work featured in the Westin's lobby display cases.
Susan was pleased to be able to bring Raelee's art work to Mr. Greenberg's attention during his travel book promotion at the Denver Westin.

" Sojourner"
Susan Stiff with the Greenberg Sculpture
Susan suggested that Raelee mold Mr. Greenberg's hands as a promotional tool for his travel book and the life casts were made at the Denver Westin during the presentation and promotion of his new travel book o July 11, 2001.
Illustrations of the process of life castings are featured on the Highlands Studio page on John Elway "Master of the Drive" Click on Link in red.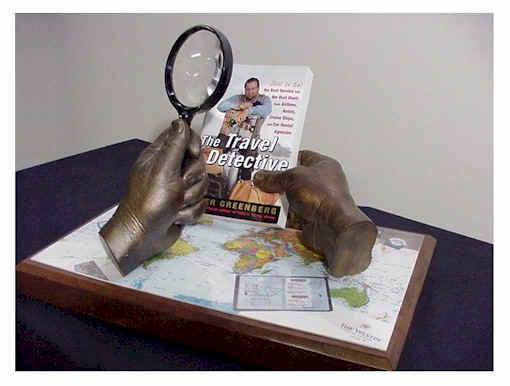 Table of contents Highland Studio