The Art of Raelee Frazier

"Keith Lockhart Conducts the Boston Pops Orchestra"
---
Raelee Frazier is presenting her latest sculpture "Intruments of the Muses" to the musical and art audiences of Boston at the Chesterwood Estate in Stockbridge, Massachusetts starting in July 2002.

" Instruments of the Muses"
This shopping cart is here for your convenience in placing your order




This sculpture is availabe for Immediate delivery
for more information call Raelee at her studio (720) 270 2209
Chesterwood was the summer home and studio of sculptor Daniel Chester French creator of the Lincoln Memorial in Washington DC. The house and grounds are now a museum and is part of The National Trust for Historic Preservation. The museum now hosts a highly regarded annual exhibition of contemporary sculpture, called :
Contemporary Sculpture at Chesterwood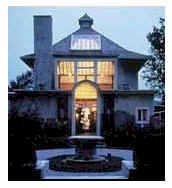 Chesterwood is located at:
4 Williamsville Road
Stockbridge, Massachusetts
Phone: 413-298-3579
The works chosen for the exhibit reflect the wide variety of sculpture that has emerged out of figure-based sculpture, the primary form of sculpture until the early 20th century. The contemporary sculpture exhibit runs from July to October 12, 2002
The sculpture "Intrument of the Muses" has been several months in creation including trips to Salt Lake City to co-ordinate with Keith for the preparation of life castings on his hands. The creative process will culminate with an unveiling for the first viewing of the new work at the Chesterwood exhibit in Stockbridge.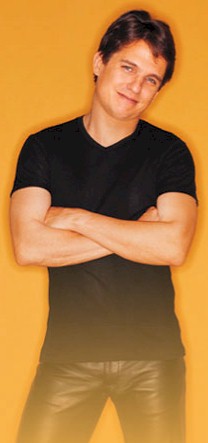 During his brief but illustrious carrier Keith has distinguished himself as one of the worlds leading conductors. Born in 1959 in Poughkeepsie, New York, a musical prodigy Keith started his ascent to the top of the musical world at age seven by playing the Piano. In February 1995 Keith Lockhart was named 20th conductor of the Boston Pops Orchestra. During his six seasons with the orchestra, Lockhart has conducted more than 300 concerts.
During his tenure, Lockhart has conducted the Boston Pops at Carnegie Hall twice and led 14 national tours with the Pops Esplanade Orchestra. The dramatic movement and drama of Lockhart's hands and gestures will be immortalized in bronze by the incomparable artistic vision of Raelee Frazier.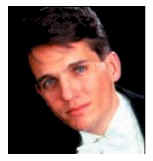 In a culture where popular Icons are a primary driving force in commerce, Keith Lockhart has truly become a popular musical Icon within the classical music world. Keith's talented approach to directing and musical composition along with his boyish goods looks have made him a matinee idol within the classical music world.
For those of you in the Boston area come and see the sculpture at Chesterwood Starting in July 2002.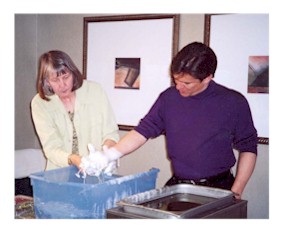 To Contact Artist write: