Fine Art Giclee Printing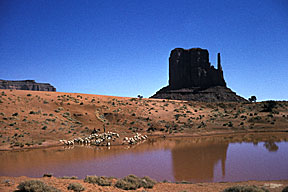 Artsales.com and Sedona New Media are pleased to offer fine art prints from our giclee printing services. Artsales.com has over 35 years experience in the art business, and Sedona New Media has over 25 years experience in the large format printing and digital media arena, with experience dating back to the days of pen plotters and electrostatic printers.
We provide a personalized service that focuses on accurate reproduction of fine art. Many printers will want to create a rendition of art that tends to dramatize the work rather than replicate it. While we can provide such dramatizations, we value an artist's original intention and enjoy transmitting the artist's vision through accurate replication. For production and marketing services on your art prints contact us to discuss your needs.

"Everywhere I take my giclee art prints, people want to know who does the printing. They're impressed and so am I. The replication accuracy and care used to produce my work is beyond all my hopes and expectations. Nobody else has been able to do what Sedona New Media does."
—Brian Ahern; The Earl Waggoner Collection

---
Reproduce your art prints for limited edition publication

Market your art, Artsales.com will promote and sell your fine art prints over the internet, or provide referrals directly to you.

"Print on demand" allows you to produce a print only when needed, no inventories, or quantity purchases are required.

| | |
| --- | --- |
| | What is "giclee" exactly and how does Giclee printing work |
| | How do we get from an original to a Giclee reproduction? |
| | Common questions about Giclee printing |
| | What does the Giclee process cost? |