Presenting the Artistry of Sergey Volkov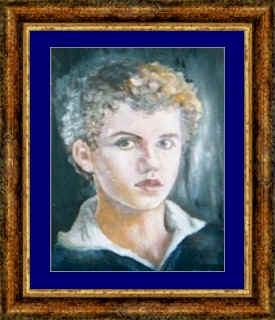 1955-1994
---
An offering of Giclee-Huit prints on canvas of images from the later years of Sergey's career
Gallery 2
---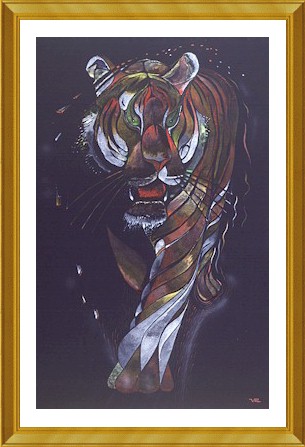 Gallery two is a celebration of the diversity and dexterity of Sergey Volkov's visual vocabulary. In these images we see the intuitive and interpretive use of form color and abstraction to create images making statements of simple observations.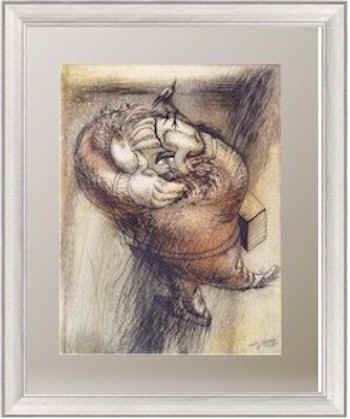 Few artists are endowed with the fluent transition between thought and artistic execution that Sergey demonstrates in his paintings.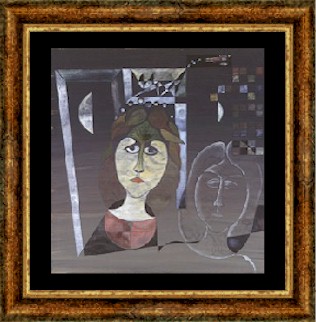 Sergey's wife Galina becomes the embodiment of a mystic feline character suitable for a role in the Broadway Musical Cats.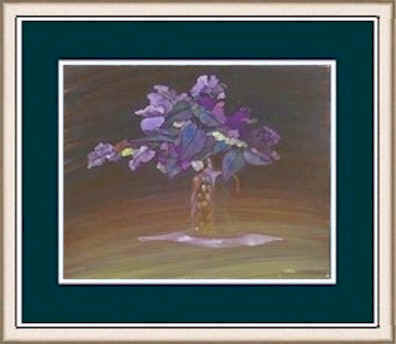 A study of Lilacs becomes a pattern reminding the viewer e of a paisley print. This is a composition is similar in flavor to a jazz musicians harmonies. In this image the chairs and table are elevated to characterize a spiritual meeting place.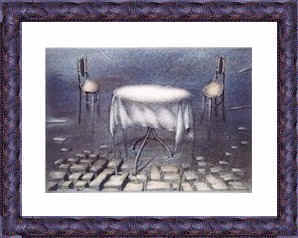 "Table for Two"
Few artist attain the ability to visually translate concepts and ideas about their subjects as Sergey has been demonstrated by Sergey's Talents. His images reach beyond the immediate object to embody a spiritual ingredient.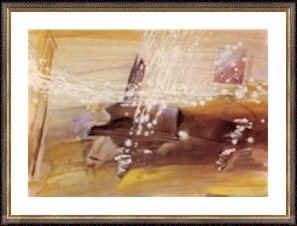 Vibrant expressionistic and interpretive use of form allow the atmosphere of this painting to incites our mind to hear music as the image stimulates the spiritual and mental ear.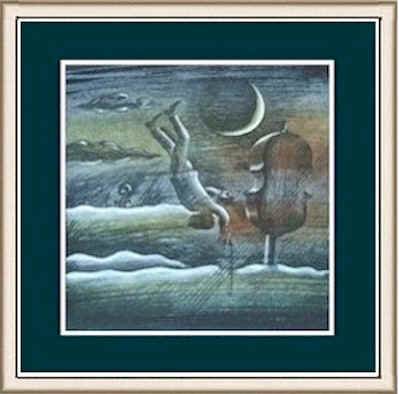 ---
All Copyrights to Images on the Sergey Volkov website are sole property of Galina Volkova and the Heirs of Sergey Volkov © 2002
All copyrights to musical Scores are the sole property of Slava Gaivoronsky Composer © 2002